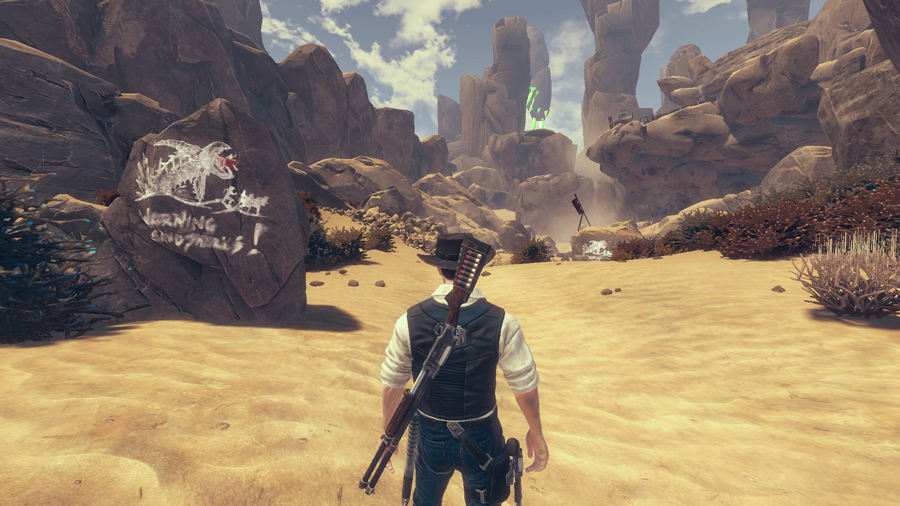 Exoplanet: First Contact is developed with a custom built engine called Sahara. It is based on OpenGL technology and constantly evolving with the game.
WHY CUSTOM BUILT ENGINE?

Developers pretty often get questions like 'why bother with your own engine if there are ready-made solutions?' According to Alersteam, the primary reason for developing and using this engine and self-developed toolset and utilities instead of popular solutions is their strong determination to create technology in order to support and benefit certain features of the game, to be free from the limitations and excessive functionality of the well known engine packages and companies who engineer them, keeping the mainstream and console market in their mind.
''Using our own engine frees us from the limitations and reduces the amount of needless functions we encountered in more well known packages. This keeps the engine more nimble and perfect for what we want to achieve.''
Another important reason for Alersteam to use a custom built engine and tools is the ability to provide the most active and creative part of Exoplanet's community with all means for modding if the project succeeds.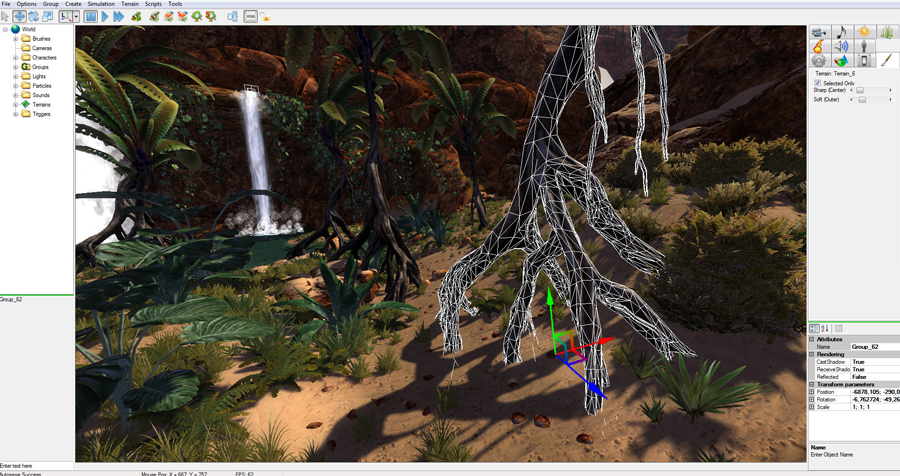 HISTORY
Sahara Engine is developing since 2005 by a single programmer named Alexander Pischenko. It evolved a lot through time but its first videos were really Gothic-like since Alexander was a huge fan of this series. Then there were a few projects developing with Sahara Engine such as Tree of Blood, Beast Hunter and a nameless horror game but they were frozen.
The very first video of Sahara Engine (2005)
Exoplanet development started in 2012 though it wasn't real development, just a few people working on a project pro bono in their spare time with a lot of team members coming and going.
The very first video of Exoplanet

At the end of 2012, Alersteam released the very first build of Exoplanet for a small amount of backers who supported them on their website.
The very first build of Exoplanet

In 2015, they managed to make a small demo for Kickstarter to get some funding for the real development and to improve the game enough for Steam Early Access.
Kickstarter pitch video (2015)

Kickstarter was successfully finished on September, 12th with total of $67.447. Of course, Kickstarter, taxes and other cuts took a huge amount of money, so Alersteam received only about $45.000 in the beginning of 2016.
This money helped Alersteam to hire a few specialists to work on the game full time, and with their help the team managed to completely rework the demo within a year and create a big brand new area (more than 2km²) from scratch with new rocks and assets. Of course, there was some legacy from demo yet like old UI and animations and some code but the game's appearance improved a lot since Kickstarter.
Exoplanet's Early Alpha (2016)

''We aren't trying to catch up on the latest trends of quality of the AAA titles, but we do understand how much visuals affect the feeling of immersion in a believable, living and atmospheric world.''
Exoplanet: First Contact was released in Steam Early Access in the end of 2016 to fulfill a promise to Kickstarter backers. It was released bare-bones but managed to significantly improve through many updates.
Exoplanet's trailer (December, 2017)

There were a lot of improvements since but it's still a pretty long way to go. How Exoplanet will look like in the end? Will see.